Hey guys!  With the update of my master bedroom coming right along, coastal home decor is on my mind- and right now, coastal art is what I'm thinking about.  I mentioned in my last post that we're adding a picture ledge on one wall, and that's because I need a place to display all of the coastal art I've picked up through the years.  I've collected a good bit of it, so I thought I would put together a resource post with some fantastic sources for coastal art work- and places you may not necessarily think about looking!
*Affiliate links included- see my disclosures here
Thrifting
My favorite places to pick up any kind of artwork is thrifting, either at Goodwill, flea markets, estate sales, or smaller thrift or resale shops.  I've gotten my favorite pieces thrifting.  Brace yourselves for the terrible quality of these images:
What I love about getting artwork from thrift/resale shops (all right, secondhand) is that often you can find pieces that you won't find everywhere else.  I have found original art at thrift store from local artists.  And- I mean- $5!  At that price, if nothing else, use the frame for a piece that you really love!
Etsy
I mean, who doesn't love Etsy?  If I'm looking for a specific type of coastal art, I'll often head to Etsy first.  It's super easy to type in exactly what you need.  Better yet, I LOVE that you can often use local artists to get exactly what you need.
One of our very favorite places to vacation is St. Simons Island.  We usually buy artwork locally when we visit, but you can go on Etsy and find art, either photography or art on canvas, from artists who live or vacation and find inspiration there.  Look what I found:
I must admit, I ended up buying that one. This is from an artist that I've bought a couple of pieces from, Katie Phillips.  Here's another piece of hers that I've bought:
Sometimes I have no control over myself when it comes to original art!
Check out some other really beautiful coastal art/ beach themed art on Etsy right now:
From Etsy shop mylittlepixels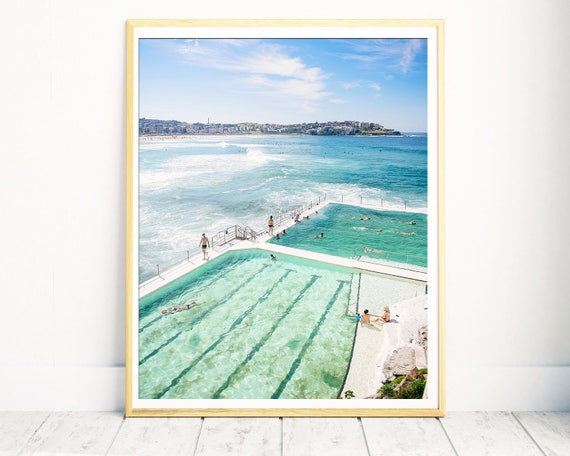 From Etsy shop It Began In Paris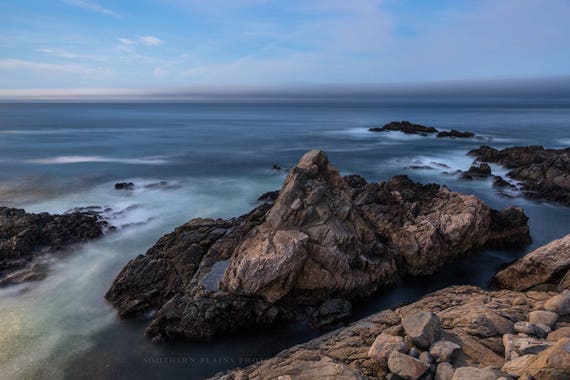 From Etsy shop Southern Plains Photo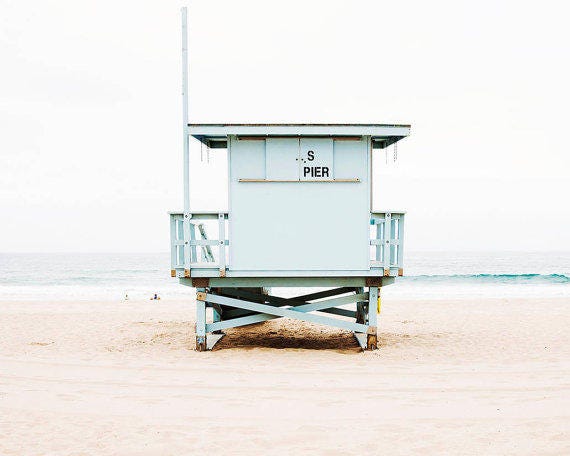 From Etsy shop BreeMadden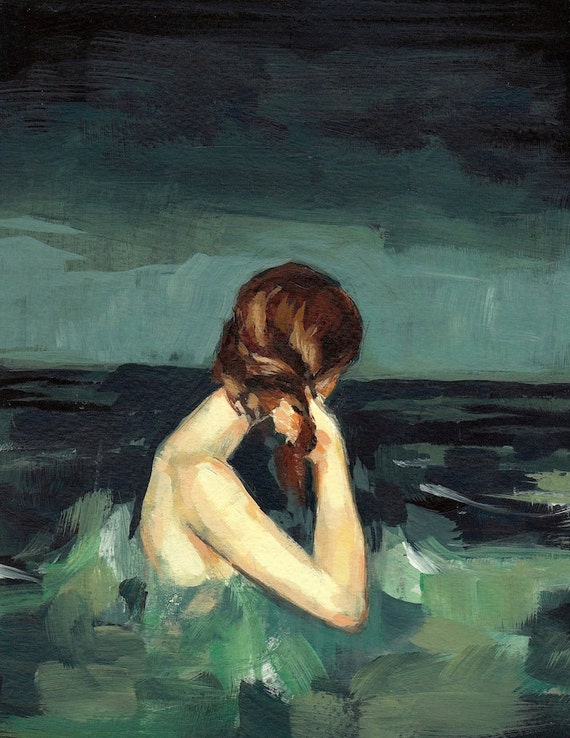 From Etsy Shop Clare Elsaesser
The Library of Congress has tons of free images that you can download and print out.  Free!  And it's super easy to search.  You can search by location (for example, St. Simons Island), a general theme (i.e., waterfront or coastal) or even by a specific place.  In the example below, I searched for "St. Simons Island" and several images pulled up.
A lot of the photographs are black and white,  which can be a beautiful look.  I love black and white photography, but it may or may not be the look that you are going for with your coastal theme home.
But, this would be a fantastic way to get impactful large scale artwork super cheap- just print, then take the image to Staples or Kinkos to have it printed on a larger scale.  Check out what East Coast Creative did!
Local artists
If you go to the beach, it's always fun to buy art from local artists, and it's not always super expensive.
We found this piece at St. Simons from an artist who was painting it on the street in the little downtown area.  He was painting it on the back of a political campaign sign:
I can't remember exactly what we paid for it, but he wasn't asking much, and we were glad to pay it.
Some of the artwork in the shops in the "downtown" areas can be pricy.  Nothing wrong with that, and if you can afford to pay it, then by all means- go forth and hand over your wallet!
But if you can't, just remember that local artists are everywhere- not just in the art galleries that you see in the store fronts.  Art shows, of course, but also craft fairs, yard sales, school tag sales- don't forget to check out these events while you are on your beach vacation! We've found several pieces by local artists at local thrift shops at the beach.
Guys, I have been a fan of Jenny Komenda from Little Green Notebook for a long time.  She is such a talented designer, and I love her out-of-the-box thinking.
She recently opened Jenny's Print Shop.  It's a digital print shop she runs from her website with over 50 original art/photography prints.  It's super easy to use- you just pick your print, download, then print out however you want.  They are high quality and suitable for printing of all sizes.  And the best part- $15 for each download-right now buy two get one free!
I bought this one a couple of months ago for our master bedroom update. (Edit- see it in our updated master bedroom here!)
But she has tons of other options that have a definite coastal vibe as well- and lots of other fun and unique options.  You have to check it out!  And $15- come on!
Society6 is where I made the priciest art purchase of my life- but arguably the one that has made me the happiest:
"Coney Island Beach" by Mina Teslaru
I've had that canvas for a long time- several years- and it still makes me smile whenever I see it.  If art can do that for you, you are winning.
So, what I like about Society6 is that it is an online marketplace for independent artists, and there is a huge selection. You can find photography, canvas, pretty much any medium you are looking for.  "Coney Island Beach" is now available in pillows, and yes, leggings (!).
Although I paid a good bit for mine, prices do start out very reasonably and go up, generally depending on the size of what you want.
I love this one:
Guys! Have y'all tried EBTH (Everything But the House) yet?  If not, you gotta try it!  I love this site.  It's an online estate sale auction site.  You can find, literally, everything but the house for sale on this site.  It's awesome, and they always have a great selection of artwork, and almost always some coastal art.  I've paid just a few dollars for stuff on this site.
The caveat- shipping.  You have to watch the shipping costs to make sure your purchase is worth it.  If you are lucky enough to live locally to these sales (which I am not- boo!) then you can usually pick up your purchase.
All right- did I leave anything out?  Any other great sources for coastal art?