Happy Monday!  So I am a somewhat apologetic real estate peeker.  I love looking at real estate listings, even when there is no chance at all of us moving.  Yesterday on Veranda's website I saw a listing that is so charming yet inexpensive that I just had to share it with you guys!  I thought a "cheap and charming real estate round up" post would be fun!  That way you all can have a guilt free peek into other people's home for sale!  You're welcome 🙂
Here's the one that I loved:
This one is in Tennessee, and it's just $89,000!  Check out this beauty: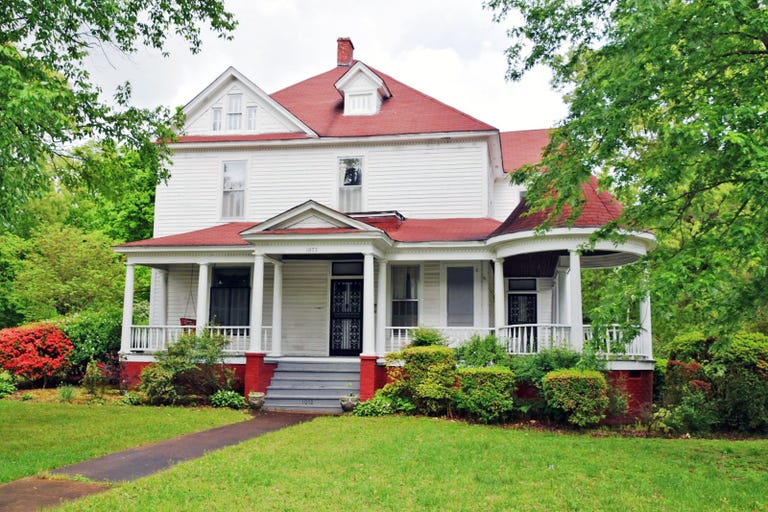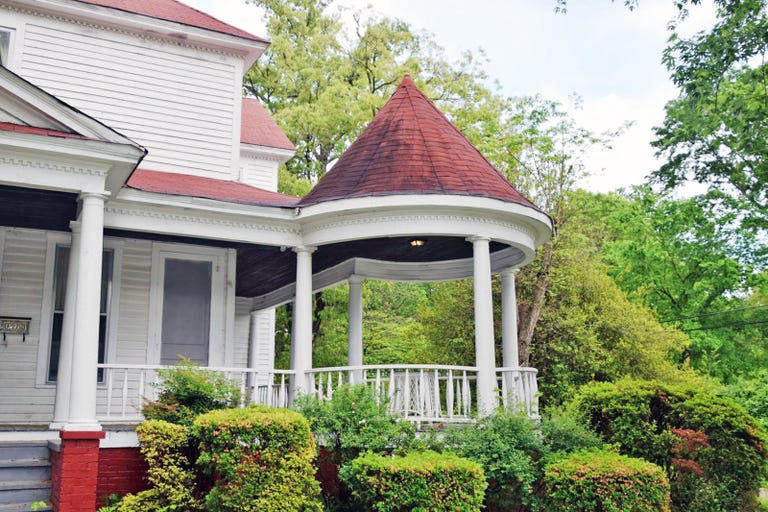 The outside is super cute- picture those shrubs replaced with some beautiful hydrangeas, the steps, columns, brick and trim work painted black or charcoal, definitely some rocking chairs and another porch swing and lots of thick ferns- but check out the charming interior: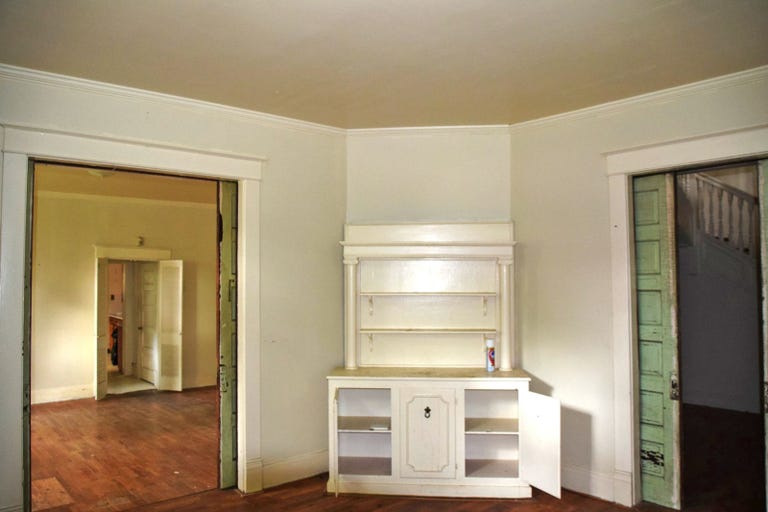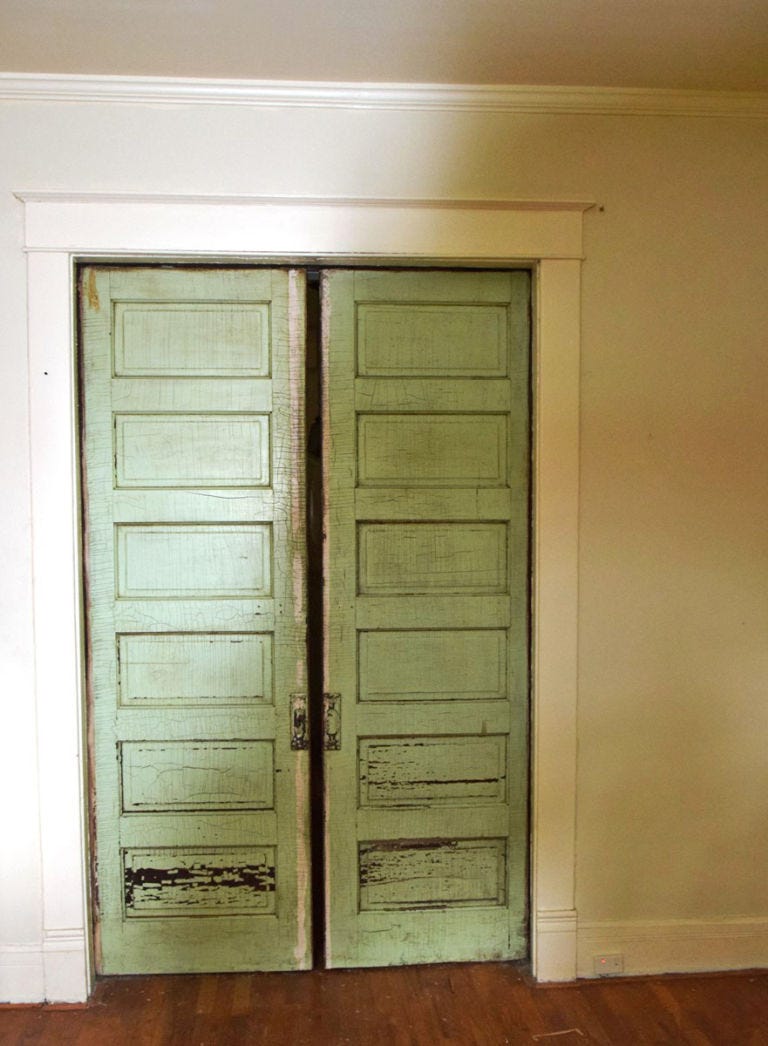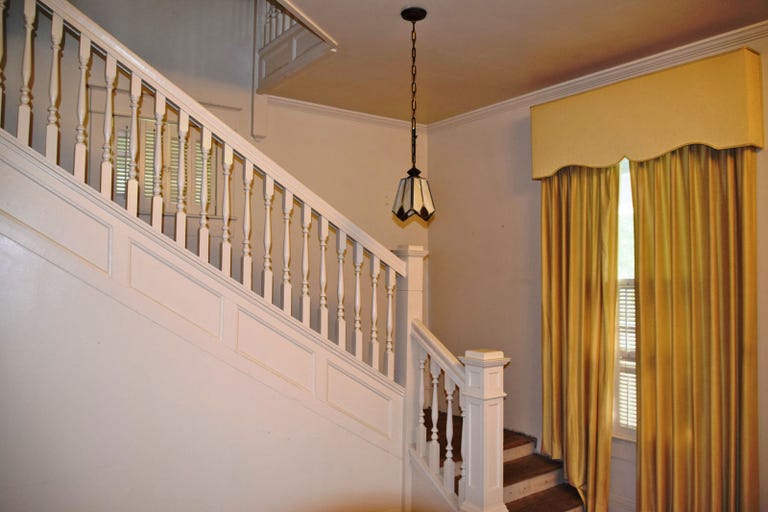 Y'all.  Those pocket doors!  If I bought this house I would leave them exactly as they are.  That color and patina are perfect.  That staircase…oh my word.
Here's the link to the listing.  Looks like she's still for sale!
Other great real estate round up listings:
You guys aren't going to believe this one.  It's two historic houses for sale for $34,000.  Whaaa???
They are located in Hamilton, North Carolina.  Here's what the real estate description says about them:
Two historic properties for one low price!!! Main house: Ell-shaped frame cottage with southern front porch, extra large foyer, parlor, formal dining, kitchen, two bedrooms with two baths. original heart pine flooring, high ceilings, 3 fireplaces, long side porch with opening to every room! Guest house: c late 1880s as a commercial building with living room, bedroom, bath, carport and laundry room. Historic covenants and eligible for historic tax credits
Here's the first house:
So dang cute!  Look at that porch.
Those floors and all of the yellow are killing me!  If I bought that house, although of course you'd have to restore all of that, I would keep the yellow trim and cabinets- just a different shade of yellow.  Look at the light coming in that house!
Here's the second house:
Look at the trim work around the windows and door!  Imagine this house if it just had a good pressure washing and a little bit of landscaping.
I found these two listings on a website called Circa, which is a site that is made up of old and historic house real estate listings.  Uh oh.  I might be in trouble.
So what do you guys think?  Anybody ready to move to Tennessee or North Carolina?